Meet Sebastian Scherer, Cloud Consulting Master
By Sebastian Scherer
At Cloudreach, we pride ourselves on being a great destination for unique people with unique skills looking for unique work experiences to maximize their potential. To put it plainly, we're a bunch of curious weirdos who march to their own beat, love asking questions, finding solutions, playing with the latest tools & technology, and doing our lives' work.
Cloud Consultants like Sebastian Scherer are cloud evangelists at heart, advising our customers from the get-go on ways they can harness Cloud to do things better, and then do better things. However you look at it – whether it's his doctorate in Computer Science, his ability to translate sophisticated tech-talk into digestible business recs, his budding mint-erests, or his timely Swiss collection (terrible puns intended) – Sebastian is a true master of his craft.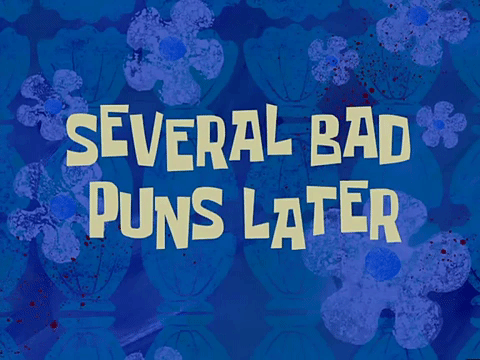 Sebastian, tell us a bit about your background! What brings you to Cloudreach? 

I studied Computational Science and Engineering with a Major in Computational Physics at the ETH in Zurich, and I received my Ph.D. in Computer Science from the University of Basel three years later. With the desire to leave academia, but without a clear plan for my career, I joined a major European Consulting firm. There I learned a lot about Business in general and Enterprise IT in particular. Gradually, I became an expert in IT infrastructure and cloud technology over the years. One day I got approached by Cloudreach about joining them in their recently initiated and fast-growing office in Zurich. "Voilà" here I am :)
What do you do in your role as a Cloud Consultant?

Cloud Consultants are often, but not exclusively, engaged early in the transformation programs of our customers. We help customers to find the ideal cloud strategy, to create compelling business cases, to draft the adoption roadmap, and to shape their cloud governance framework. We run workshops with senior executives and technical decision-makers at our customers, we lead education campaigns for our customers, and we act as the link between the abstract concepts and the hands-on implementation work executed by our technical delivery teams. In long-term implementation projects, we typically own all non-purely technical aspects such as process integration, organizational transformation, strategy implementation, and financial implications of adopting cloud. In summary, we are responsible for seeing that the cloud transformations of our customers achieve the planned business value and that they are successful beyond the purely technical aspects.
What part about your role do you find most exciting? Most challenging?
As by the nature of our role, we are often involved exceptionally early in the transformation process, often even in the PreSales phase. Thus we can widely impact the strategic direction of the cloud adoption of leading global enterprises. This fact alone is fascinating. I find it extremely rewarding if my customers keep coming back to me with their most challenging cloud questions after having established a trustful relationship in a short time. On the other hand, as a consultant, you are always engaged in slightly chaotic situations with short timelines and a lot of ambiguity. By the time we manage to structure the engagement and establish a game plan, we often move to the next mission and start over again. Thus we can rarely enjoy the sweet fruits of our work, and we are constantly challenged with new problems, concerns, and deadlines. But I guess we would not work as consultants if having a relaxed work-life would be our primary goal ;) These challenges are what make this life exciting!
What technical and nontechnical skills do you have that help you succeed in your role?

The fact that I grew up in both worlds, legacy enterprise IT in my previous consulting role and cutting-edge technology during my stint in research, is a unique advantage as we often help traditional IT departments adopting modern technology. My technical background augmented with my profound business exposure obtained in consulting allows me to get substantial credibility across a wide variety of stakeholders at our clients. Thus I can usually quickly establish trusted relationships in new environments, which is the essential aspect of any advisory role.


What are some of the greatest benefits you've seen customers receive from implementing Public Cloud solutions?
I won't bother you with the many well-known stories about agility, speed, innovation, and cost. Instead, I'll talk about a sometimes not so obvious advantage Enterprise customers get from adopting cloud. Many enterprises did manage their IT as a pure cost center with annual saving targets in the past decades. As a consequence, many IT decision-makers were forced to implement systems that made financial sense on "micro-scale" but led to a disconnected, more expensive, and messy IT landscape on "macro-scale." Even if many enterprise applications will not leverage the latest cloud-native functionality in the foreseeable future, starting a cloud adoption creates the opportunity to clean up the existing IT estate significantly. In particular, I saw many customers optimizing their current processes, disentangling their historically grown supplier landscape, and streamlining their disconnected operations teams. It is astonishing how the overall IT service quality can be impacted by adopting cloud even if you cannot use the latest and greatest technology throughout. Note that the above-outlined advantages are often not expensive additional projects but a vital necessity built into our cloud transformation approach.


What's it like living in Switzerland? What are your favorite things to do? Any recommendations?

Public transport in Switzerland is exceptionally reliable, which allows many citizens to travel between the big cities daily. I am living in Basel and commute to Zurich or wherever my customer is, usually within the whole DACH territory. Basel, Switzerland's most beautiful city and coincidentally my hometown, is slightly smaller than Zurich but has a beautiful promenade along the river crossing the city. Here you can enjoy relaxed hours, go for a run, and meet friends for dinner. And of course, our soccer team is way more successful compared to the one in Zurich. For sure hiking in Switzerland always remains a classical recommendation.
What's your favorite Cloudreach Slack channel?

#sales-glb-win-wires where all significant wins get announced. This channel is an excellent way to anticipate new projects and to harvest the fruits of our Presales work.


What do you like to do outside of work? Do you have any side hustles?
A few years ago, we started to grow vegetables and berries on our balcony. Given the limited harvest of our urban farming project, I would not consider this as a side hustle or successful self-supply, but a refreshing hobby. Other than that, I aim to hit the gym or use my running shoes five times a week.
Any hidden talents?

Maybe not a talent, but a hidden interest. Even if we work with the latest digital technology, I do appreciate mechanical Swiss watches a lot, and I am passionately researching about growing the collection in the future.
Ten second recommendation - GO!
Given the current remote working situation, please get yourself a decent headset to make the day of your counterparts so much less tiring.When we can travel again, I recommend a trip to the Azores, the famous group of islands in the north Atlantic with unique vegetation and a relaxed lifestyle. As this is no longer a secret location, I recommend you go there before the masses do.
What crazy futuristic technology do you think we will see realized in our lifetime?
Self-flying small planes or manned quadcopters which make the daily travel of consultants more flexible and fun.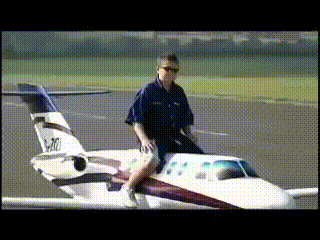 Thanks Sebastian!
Our Cloud Consultants are our enterprise customers' trusted advisors who guide them through the cloud adoption and digital transformation journey. Working across multiple disciplines such as DevOps, FinOps, Security and Operations, with a focus on people, technology and processes, our Consultants provide expert guidance in choice of tooling and understanding business requirements. Sound interesting? We're hiring Cloud Consultants to join our team in Germany, as well as searching for cloud experts to join our teams across Europe & North America. Learn more!