At Cloudreach, we pride ourselves on being a great destination for unique people with unique skills looking for unique work experiences to maximize their potential. To put it plainly, we're a bunch of curious weirdos who march to their own beat, love asking questions, finding solutions, playing with the latest tools & technology, and doing our lives' work.
Donovan Said from our London office exemplifies what it means to keep it cloudy. Since completing our cloud consultancy accelerator AKA "FastTrack," Donovan has grown into a Senior Cloud Systems Developer (CSD). Donovan is an invaluable engineering asset to customer engagements, but he is also a supportive mentor to junior teammates and goes above and beyond to make Cloudreach a good place to work. He's got the workflows, he's got the gifs. He's got the recipes, he's got the reads. He's got the dad jokes, he….must we go on? Donovan Said is a master of many crafts. Read on and see for yourself!
Donovan, tell us a bit about your background – what brought you to Cloudreach?
I'm from Malta, which is one of the smallest countries in the EU. Just in case you're wondering this is Malta and here's a mandatory promotional video ?just in case you've never heard of us. I moved to London from Malta after I graduated with a BSc (Hons) In Computer Networks from MCAST.
I joined Cloudreach in 2016 after I was recommended by a friend who had just finished the Graduate program, and have been there ever since.
I got to spend three months in our Amsterdam office training in our FastTrack programme, after which I moved back to London. Once I moved back I started working on customer engagements, and have been growing ever since.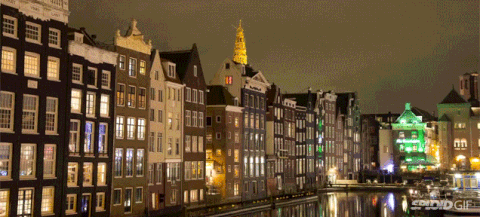 What is your role at Cloudreach and what are your responsibilities?
I'm a Senior Cloud Systems Developer, and my role is split into two, those being customer engagements and internal management and improvements to Cloudreach, with a primary focus on the former.
From a customer engagement perspective, my main responsibilities are managing technical deliverables, supporting our technical teams, and ensuring that our customers excel at Cloud adoption, with an emphasis on agility and pace.
From an internal perspective, my main responsibilities are managing a team of developers from both a technical and career perspective, and working to improve our internal processes, such as our technical recruitment, technical onboarding, and supporting our FastTrack Program.
What's your typical day as a Cloud Systems Developer look like?
I spend the majority of my day working directly with our customers. Each engagement is different and you do find yourself wearing lots of different hats, although at a high level the key tasks that I would work on for customers engagements are:
Architecture
I am by no means an architect, although there is a degree of overlap between architecture and engineering, and I often find myself in that space. This has given me an opportunity to be involved in the decision making around the "bigger picture" of whatever feature or improvement we're working on.
Defining Best Practices
There are a thousand ways to implement the same thing. The tricky part is finding an approach that allows innovation, movement at pace, testability, consistency of standards across the various technologies that we work with, and scalability both from a technology and team perspective, whilst also achieving the businesses goals. All of which is quite a lot to take into consideration.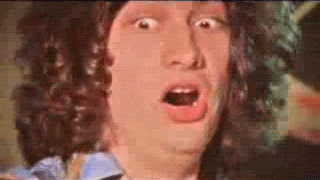 I spend a lot of time working with our customers to define development workflows for the various technologies we work with, as well as team processes to compliment those workflows.
Engineering AKA The Nitty Gritty
Once all of the above has been sorted it's time to get to it and start developing some code! Caveat: this rarely happens in order, so there's a lot of back and forth, which gives developers the opportunity to call you out and revise.

In your role how do you collaborate with other groups & teams at Cloudreach?
I try to utilize our collaboration tools as much as possible, such as Slack and G Suite, although I always prefer face to face time, so I'll be the first person to suggest a video call.
What part about being a Cloud Systems Developer you find most exciting?
I get to work on so many different projects, which exposes me to a variety of challenges, technologies, implementations, and people of all walks of life. This variety at times feels like I'm changing jobs frequently, although I still have the support and culture that comes with working at Cloudreach.
I never want to find myself in a role where I become complacent, and by working at Cloudreach I can be sure that isn't going to happen.
What types of projects do you find most interesting and do you see having the biggest impact?
I enjoy working on platform projects most, as this is where you define and build the technological foundations of any engagement. I have experience working with application migrations, though given where a lot of the industry is in their Cloud journey, you find a lot of re-platforming and lift & shift approaches. These may be necessary as a tactical solution, though from a strategic perspective will require revising, and from a development perspective, you're not making the most of Cloud capabilities.
I think once a significant chunk of the industry has made that critical shift to Cloud, there is opportunity for some really interesting application migrations/re-developments.
What are your specialties / super skills?
I spend the majority of my time working with AWS, though I have dabbled in Azure, and really want to start working with GCP. Irrelevant of the platform though, I'd say my key skill sets are building the automation around them, starting with code management through git, by implementing git workflows that reflect the context of the estate, all the way through the CI/CD processes, right down to the end user.
What is your weakness, guilty pleasure, something you cannot resist?
I really dislike excess code, i.e. code that doesn't provide any value, and I can spend ages just combing repositories cleaning things up.

I also spend way too much time looking for gifs, if the amount in this blog didn't give that away ?
What's your favorite Cloudreach Slack channel?
Whenever I need a time out I usually give #chat-dad-jokes a once over, and in true tech fashion here is a git repository with a whole bunch of Dad jokes: Github Dad Jokes.
Describe the London office/team in 3 words.
Home
Support
Fridays
What are you passionate about outside of work? Do you have any side hustles?
I love cooking, mainly Mediterranean and Asian, although I like to experiment.

I'm a big reader. My favourite topics are politics, Sci Fi, and Fantasy. My favourite author is Terry Pratchett. For those of you who don't know, Terry Pratchett writes satire in the form of fantasy, which are ridiculous, fantastical, and extremely grounded all at the same time, touching on topics all things human.
I love travelling. I've been travelling around Europe for years and went to Vietnam last year. Was aiming on travelling to Malaysia in March, although have had to postpone due to COVID 19, but will be sure to go once the situation is resolved.
I also play guitar badly ? mainly acoustic.

Ten second recommendation…go!
21 Lessons for the 21st Century by Yuval Noah Harari or any of his works really Sapiens A Brief History of Mankind and Homo Deus A Brief History of Tomorrow. They're all definitely a must read.
Thanks Donovan!
Infrastructure transformation is the first waypoint to cloud adoption, and our best-in-class Engineer experts are at the front line. Our Cloud Systems Developers configure the tooling needed to build cloud infrastructure and implement cloud platforms through automated deployment. Sound interesting? We're hiring Cloud Systems Developers to join our teams across Europe & the U.S. – check it out!