When Principal Cloud Architect Emilio Garcia joined Cloudreach as the first employee in 2009, he was ahead of the curve in more ways than one. Emilio knew his unique blend of systems engineering and programming skills were valuable, but – in a pre-DevOps world – it was rare to find a company that understood early-on the vast implications of automation and Cloud. So, when he connected with the founders of our cloud-native startup, he knew he had found a place where he could translate his skills without having to put himself in a box, while paving a career path that was his to own and solving customer challenges in ways that had never been done before.
Emilio shares with us his unique Cloudreach journey, how he fuels his passion for going where no one has gone before (both inside and outside of work), and also gives aspiring architects some sage words of advice. A true master of his craft… meet Emilio!
You've been at Cloudreach for 10+ years! This means that not only were you the first Cloudreach employee, but you're the longest-standing employee EVER. So let's rewind: tell us about when you joined Cloudreach – how did it all go down?
Back then (we are talking late 2009), I had mostly a systems engineering background. But from my education, a past role, and other hobbies, I also was an eager programmer. I had just moved to the UK and I was very frustrated because I was consistently being told that I could be a developer or a system administrator, but really nothing where I could blend both. Nowadays, that would automatically translate into DevOps. But the situation was very different then. So when a recruiter called me and told me that James and Pontus were looking for exactly that blend of skills, I was thrilled.
Another interest I had at the time was to work in a startup. I really wanted to make a difference and I thought, "If I've bothered leaving my home country and the good weather to come to cloudy London, it will be to really make a difference."
I had been interviewing for a couple months in different startups while doing some contracting work, but either I didn't like their business model enough or I found them technologically unchallenging. When I met James and Pontus, I quickly realised that they had the better vision and they didn't just know the "what," but also the "how."
I remember my first day quite well. I arrived at the new office (it was literally the first day Cloudreach had an office, since James and Pontus had been working from home for the first six months), and everything was ready for me to start working… except there was no Internet connection. But with a bit of 3G modem and the power of the cloud, I managed to start working. And then the magic started. Day after day solving our customers' problems in ways that literally nobody had done before. Cloud was still very green back then but you could really notice how automation and IaaS would change the world in those years. And we were there, on the first line. The cloud experts.
Tell us about your career path at Cloudreach.
So, I started as a senior engineer. Because, well, there was only one engineer, so it had to be senior. For the next 5 years, I transitioned to different roles with different names but with essentially similar core responsibilities. Because Cloudreach was small at the time, the role responsibilities often involved a lot of different "hats." So apart from the core engineering work, I was a part-time architect and even a part-time project manager at one point over those early years.
Then, when things started to become more structured at Cloudreach, I spent one year as Cloud Systems Developer Leader – until I realised that I preferred to be a full-time architect. And so I became one officially and have been one ever since.
What's your typical day as an Architect like? How has this changed over the years?
The day-to-day can change drastically from one project to another, depending on the amount of people you have working in the project. I will explain what a project with a good number of engineers looks like:
Once you arrive at the office (or start your Slack), you probably already have a queue of questions from several people about how to do this or that within the project. So, you start answering them while checking the calendar for the day, which is likely to be full of customer meetings and Scrum ceremonies.
Then meetings start, and Cloud Systems Developers (CSDs) will check-in with you at your desk for quite a while. The downtime in between is when you can really get to "work." This includes tasks from the whole delivery lifecycle, such as gathering (or helping shape) business requirements, coming up with the best design solutions, writing a lot of documents, helping in the actual delivery, and even doing some PoCs yourself every now and then.
In parallel, it's important to keep an eye on the technology trends and news of the day, so you don't get outdated in that particular field (which in Cloud can happen ridiculously quickly!).
What keeps you excited about working here?
It sounds simple, but, in the end, it is that combination of always being a part of interesting and challenging engagements while also feeling supported and surrounded by great people.
What types of engagements do you find most interesting? Most challenging?
At heart, I think like every techie. It doesn't matter if you are an associate CSD who just joined or the most experienced architect, what I and other techies enjoy most is solving problems in new ways or, if not new, in the most suitable and optimum ways. Going "where no one has gone before," in technological terms. So when you get one of those projects, you can really enjoy learning and – at the same time – put all your knowledge to work into getting the most suitable solution to the problem you are working on.
I personally find it most challenging when navigating the conservative corporate mentalities some customers may have when first adopting Cloud. Getting into the cloud properly is a big mental leap, and some customers are not always ready to do it in a single step (even when that would  be the most efficient and beneficial way). Often that mentality will hold a customer back from most of the potential of the cloud…
On the other hand, it is really rewarding when you feel you have helped to close the gap between that initial attitude and what cloud services can really offer.
What skills do you have that make you successful as an Architect?
I think the secret sauce is my pragmatic approach with customers and my ability to identify customer business requirements and map them to the right combination of cloud services and technologies with the resources the customer has on hand. Coming up with a textbook solution to a problem is often not the right solution. Otherwise, the customer could have Googled it themselves.
A very needed skill is being able to anticipate problems quickly. To have an instinct for what works and what doesn't and, at the same time, being able to react quickly.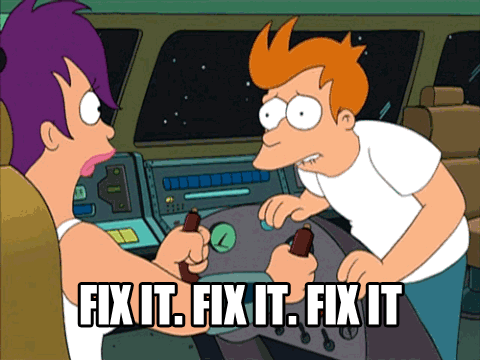 And, last but not least, to be humble. Because in the cloud line of business, you come to realise you will need to keep learning every day and you will never know half of what there is to know.
What are you passionate about outside of work?
I really enjoy travelling, so I live planning hectic holidays far away from home. Because of the current COVID situation, I can only plan now, but planning is half the fun. As a logical (for me) consequence of that, I also like astronomy. I own a couple of telescopes and I like taking photographs of those very far away places I will never be able to go to on holidays.
Also, not long ago, I have been involved in the slightly nerdy hobby of building retrogaming devices such as a handheld console and an actual full-size arcade machine. But that has been a bit more on a temporary basis.
Favorite Cloudreach Slack channel?
Lately with the current situation it is, #of-london because it reminds me that there is still such a thing as a Cloudreach office. Before that, any of the experts-* channels, because it has always been great that, at Cloudreach, you can always find someone with a bit of time to lend you a hand.
What latest developments / innovations in Cloud do you find most compelling?
I cannot wait to see how multi-cloud strategy and Kubernetes unfolds in the end. There is still a giant effort pending coming in the holy grail of the agnostic platform that works everywhere in the cloud. We all know the theory and what problems containers solve, but reality is always more complicated.
So, I am eager to know if Kubernetes will be able to overcome its own complexity and stabilise while closing all the open challenges or if its own success will play to its disadvantage, relegating it to a second plane with something else able to reduce complexity and provide a more stable baseline OR if we will see a failback into CSPs' PaaS instead.
What's your TSR (ten-second-recommendation)?
Learn something new every day, because it is free and nobody can steal it from you afterwards
Thanks Emilio!
Cloud Architects like Emilio design innovative, intelligent technical cloud solutions that modernize our customers' applications & infrastructure and solve their unique business challenges. Interested in becoming a Cloud Architect at Cloudreach? We are now hiring Architects in London, Germany, and NYC. Visit our Careers page and apply today.